Celebrate the Child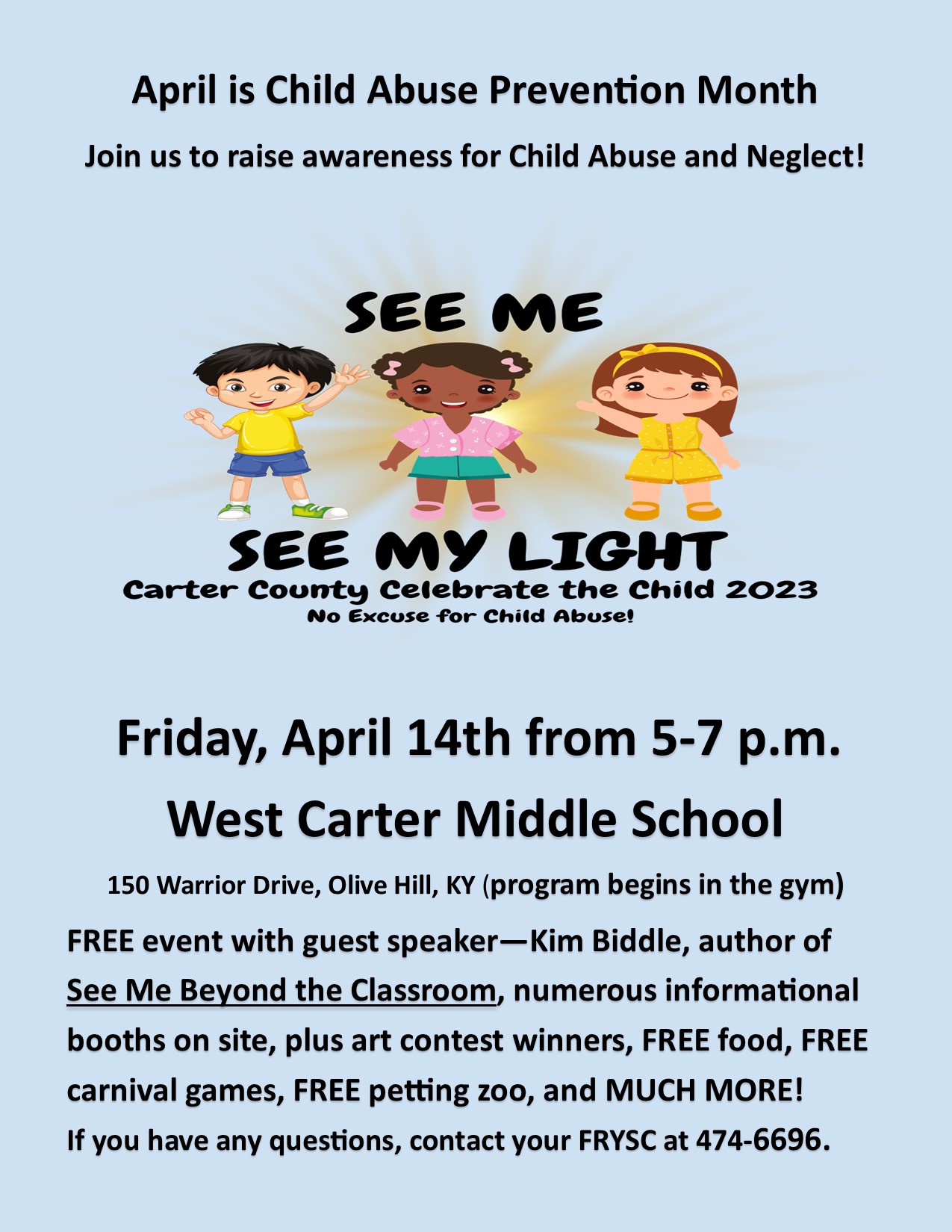 West Carter Middle School
150 Warrior Drive
Olive Hill, KY 41164
Last Revised: Mar 23rd, 2023
Date and Time
-
Click a date above to export this event to your calendar.
Event Description
See Me, See My Light! Carter County Celebrate the Child 2023, No Excuse for Child Abuse!
Join us to raise awareness for child abuse and neglect on Friday, April 14 from 5:00 p.m. to 7:00 p.m. at West Carter Middle School.  
This is a free event with guest speaker Kim Biddle, author of "See Me Beyond the Classroom", numerous informational booths on site, plus art contest winners, free food, free carnival games, free petting zoo, and much more! 
If you have any questions, please contact your FRYSC at (606) 474-6696.